News Article
New Facilities Enable Scalable Dilution Refrigerator Production
2 min read
October 31, 2019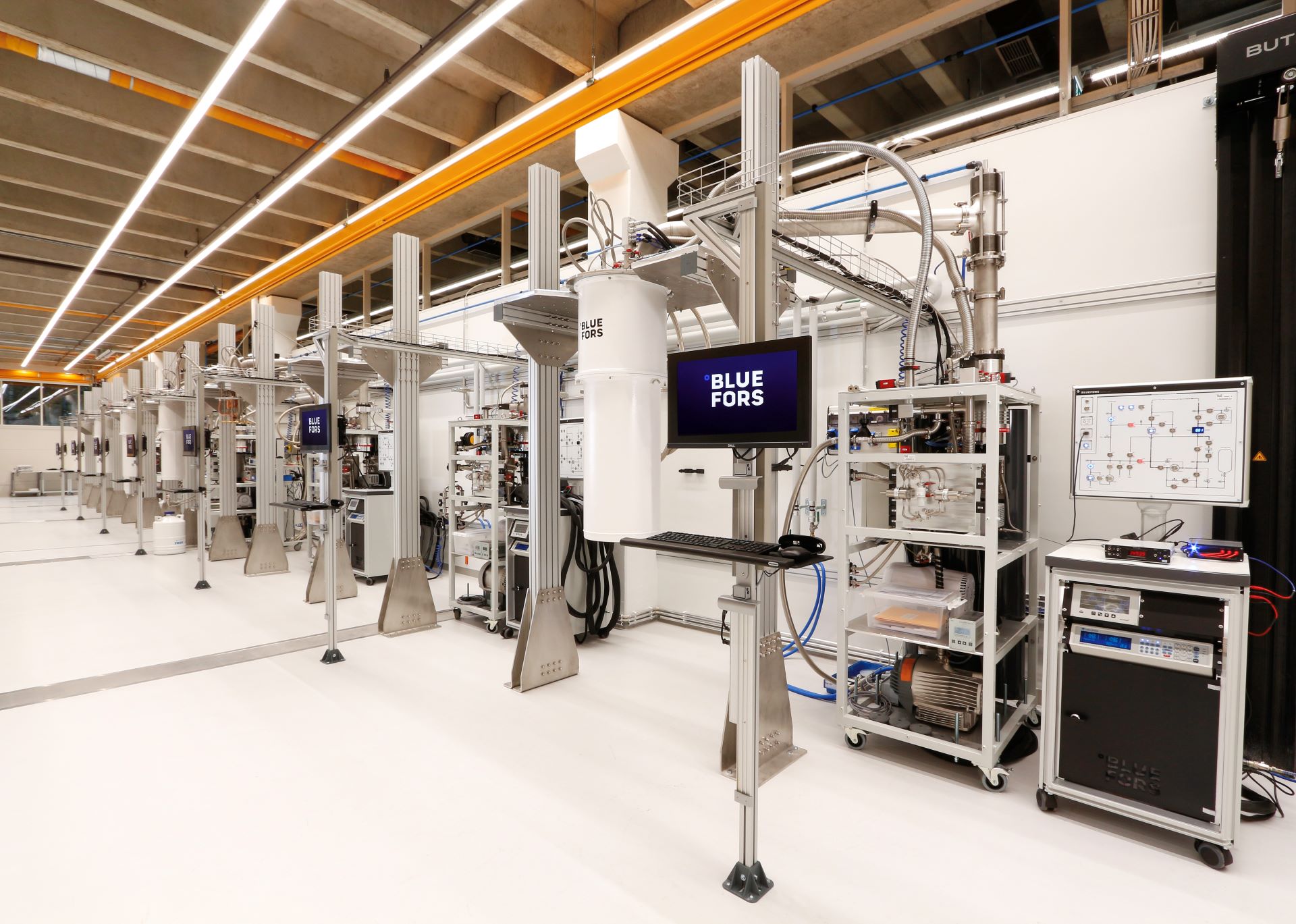 We are proud to announce that our new cryo hall is up and running! With the increased amount of production bays, we are ready for the future and will be able to test a multitude of dilution refrigerator systems at the same time. Our new layout, and spacious floor area of a whopping 1104 m2, allowed us to further improve our production processes. This way we were able to greatly increase our production capacity, while keeping the high-standard and quality of the dilution refrigerators that we are proud of.
To create a work friendly environment for our cryo hall superstars, we decided to place the powerful but noisy compressors into service tunnels. In these tunnels all utilities are easy to connect and adjust while our production area is quiet and neat. The infrastructure in these centralized tunnels wins back the heat energy from the cooling process which in return is used to heat up our factory and offices during the harsh Finnish winters.
Our cryo engineers' office is located up above the production hall. From there they have a good overview of the systems they are testing and finalizing. We have created more space around the systems so we can more easily install all the custom solutions we make for our customers. Utilities are now neatly pre-installed in each bay to create a safer and more productive assembly process. Large ceiling cranes help us to safely and easily move the systems from assembly to testing, to further optimize each work station, and allow for more customization during each step.
With this streamlined production process, we are now able to scale up the production of easy-to-operate cryogen-free dilution refrigerator systems suited to the needs of each particular customer.
Bluefors – Cool for Progress.
We are hiring!  While you are here, please have a look at our open positions.