News Article
Bluefors Launches New Version of Control Software
1 min read
August 9, 2022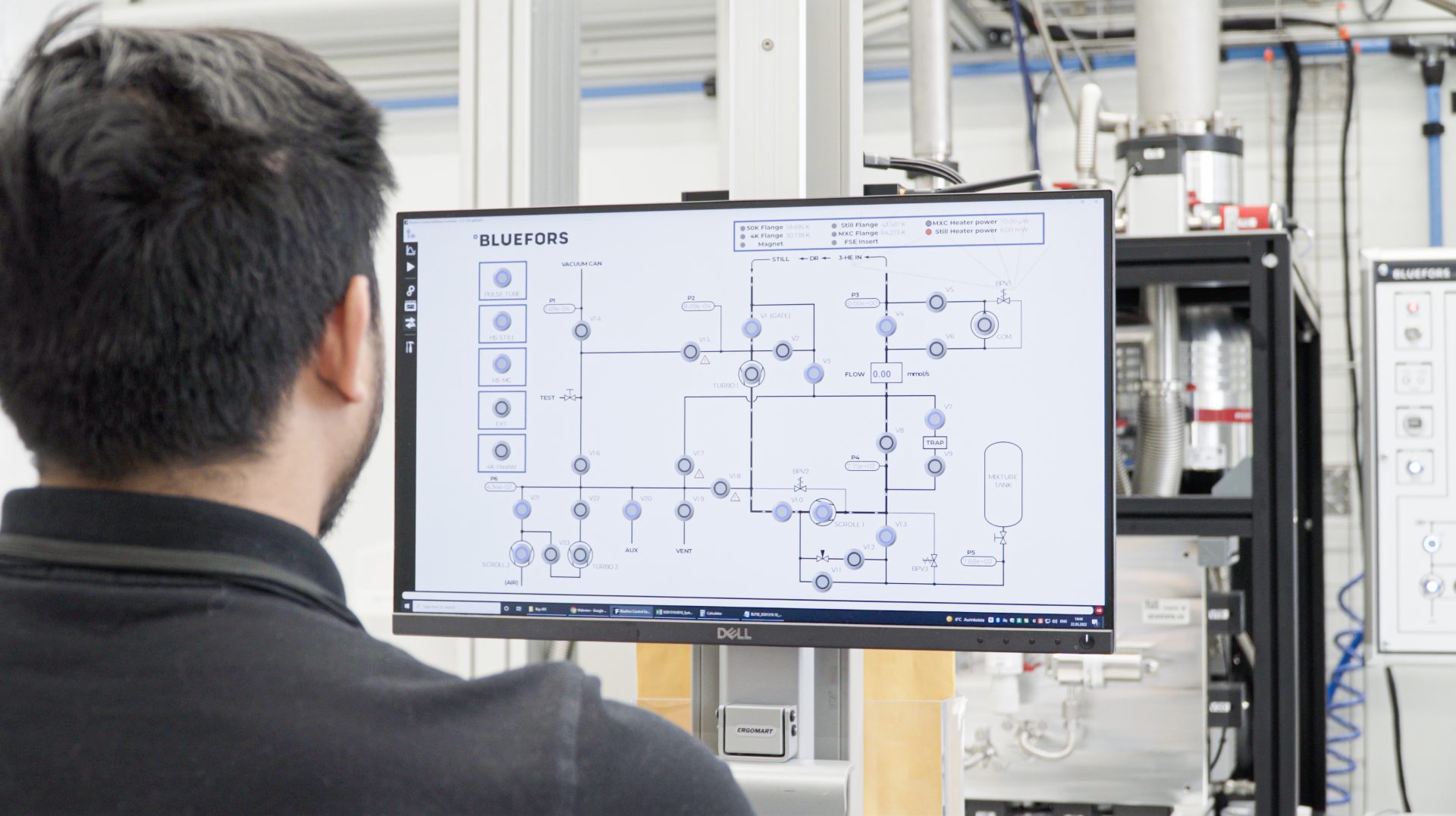 We have now launched version 2.1 for Control Software used with Bluefors cryogenic measurement systems.
Bluefors Control Software has been designed to enhance the user experience and the functionality of Bluefors cryogenic measurement systems. Users of the Control Software can now easily control Bluefors cryogenic measurement systems from their host system, using a remote control using the API. The software lets the user set and read temperatures, and use the temperature values as control/trigger points in control scripts. The user interface makes it easy to navigate and change the settings to guarantee a smooth workflow.
The Control Software's main features in a nutshell
Possibility to use temperature as a control parameter for the scripts
The interface has been redesigned to be clearer for the user
Historical data can be accessed
Remote control via API.
Bluefors Control Software was launched in three phases between March 9 and March 23, 2022. The version 2.1 was released in June 2022. If you are already a user of the Bluefors Control Software and have questions or feedback, please contact our Technical Support team at support@bluefors.com.