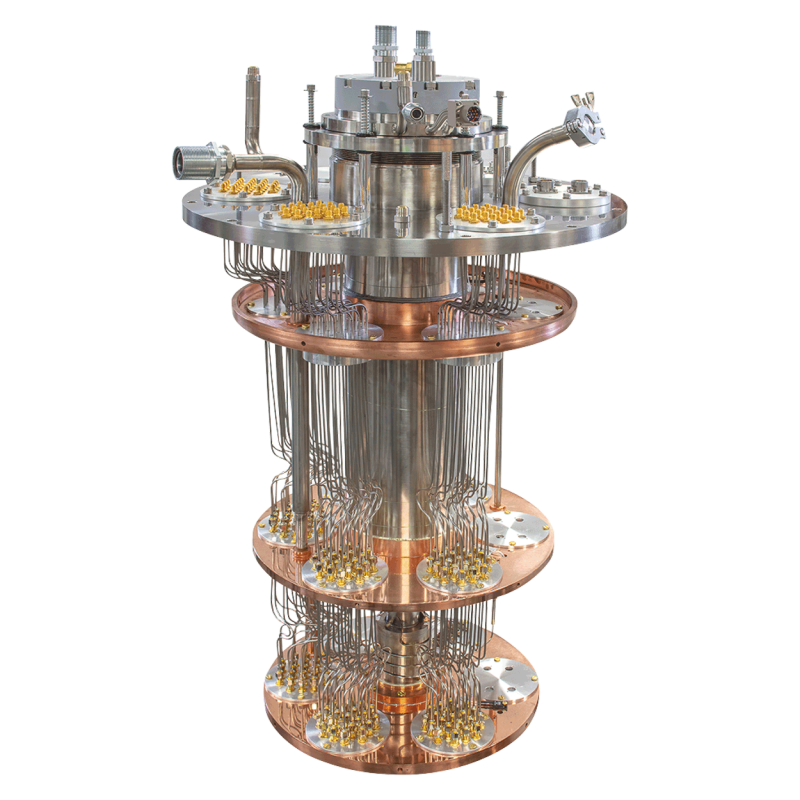 1K Cryostat
1K Systems
The Cryomech 1K Cryostat is an ideal solution for low vibration use cases.
The Cryomech 1K Cryostat features a no-contact sleeve design that isolates the cooling station from our Cryocooler for ultra-low vibration operation.
The design provides excellent temperature stability, and the system is fully customizable to suit different experimental needs. The system utilizes continuous, closed-cycle operation.
Options
Custom Options
Scientific research often requires specialized equipment that has never been built before. We recognize this and encourage our customers to challenge us with their custom applications.