News Article
Collaboration Between Agile Work and Bluefors Won the Workplace Awards 2022
5 min read
November 25, 2022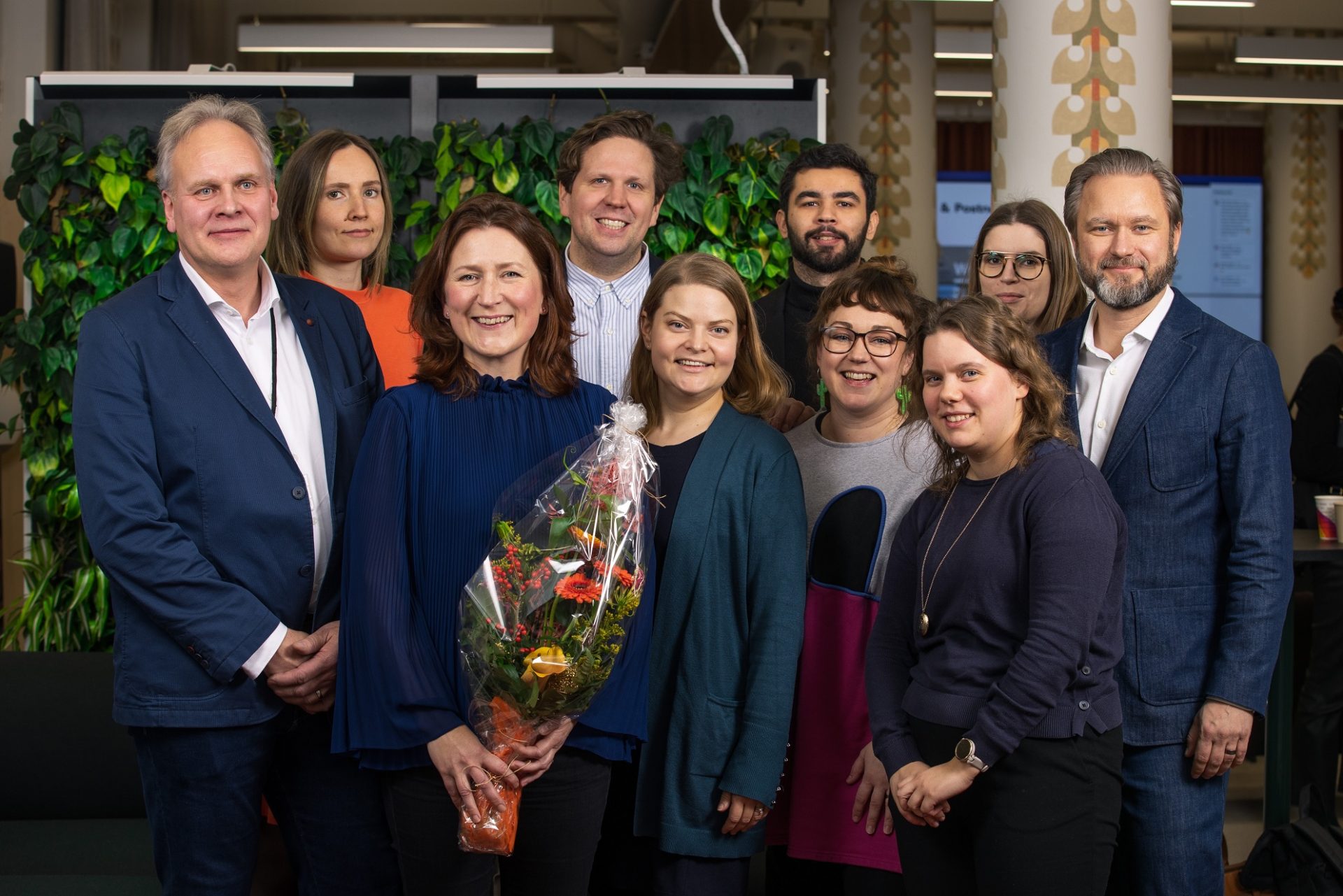 Work environment concept design collaboration by Agile Work and Bluefors has won the Workplace Awards 2022.
See below the before and after pictures of the results of the work environment concept development we did with Agile Work, which on 24th of November received the Workplace Awards 2022 by Rakli. The work environment concept was created for Bluefors during the renewal of our headquarters in Helsinki.
The renovation gave us workspaces that support our identity as an international, technology-driven growth company. Through this project, an olde-worlde building was transformed to enable us to serve our customers with world-class technology development and production.
Some of the awarded aspects of the project were:
Situating noisy production areas into maintenance tunnels, which reduced noise in other production areas and enabled the production area to be joined by quiet office space.
The clear and simple innovation of creating transparency through glass walls and windows.
Our on-site Restaurant Onnes was designed as a key element in the work environment concept and as a modern multi-purpose space where, in addition to eating tasty food, you can also hold company-wide meetings.
As we have figured out and tested the current concept, it helps us to plan our future workspaces, as we grow even further. The work continues, using the lessons gained from this project.
Photos of the renovation
These pictures from before, were taken in 2018 when we celebrated our company's 10th anniversary.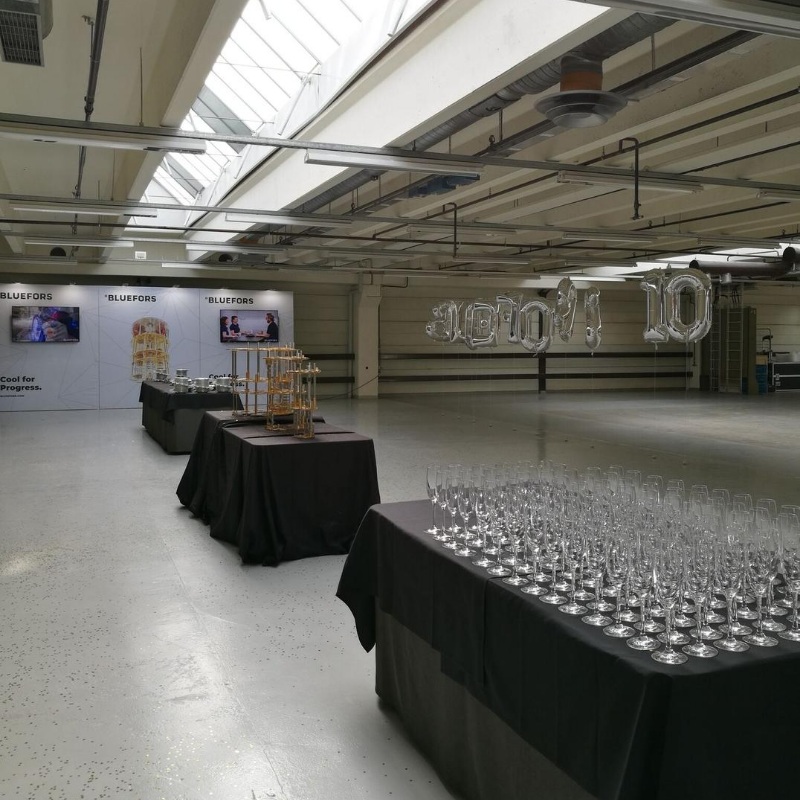 And here we have the result of the renovation done based on the work environment concept development.
Photos of the new premises are taken by Santeri Sarkola.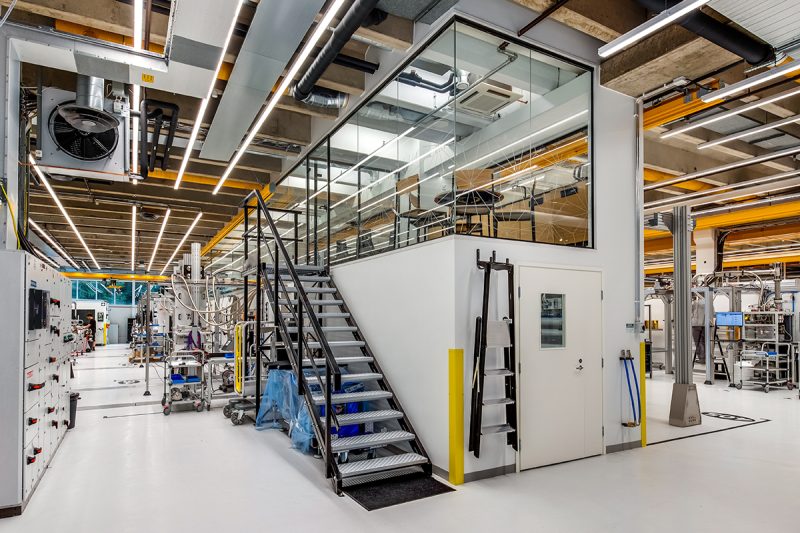 Read more about the successful transformation project in Agile Work's case.