News Article
Enhanced User Experience with the Temperature Controller
3 min read
February 28, 2020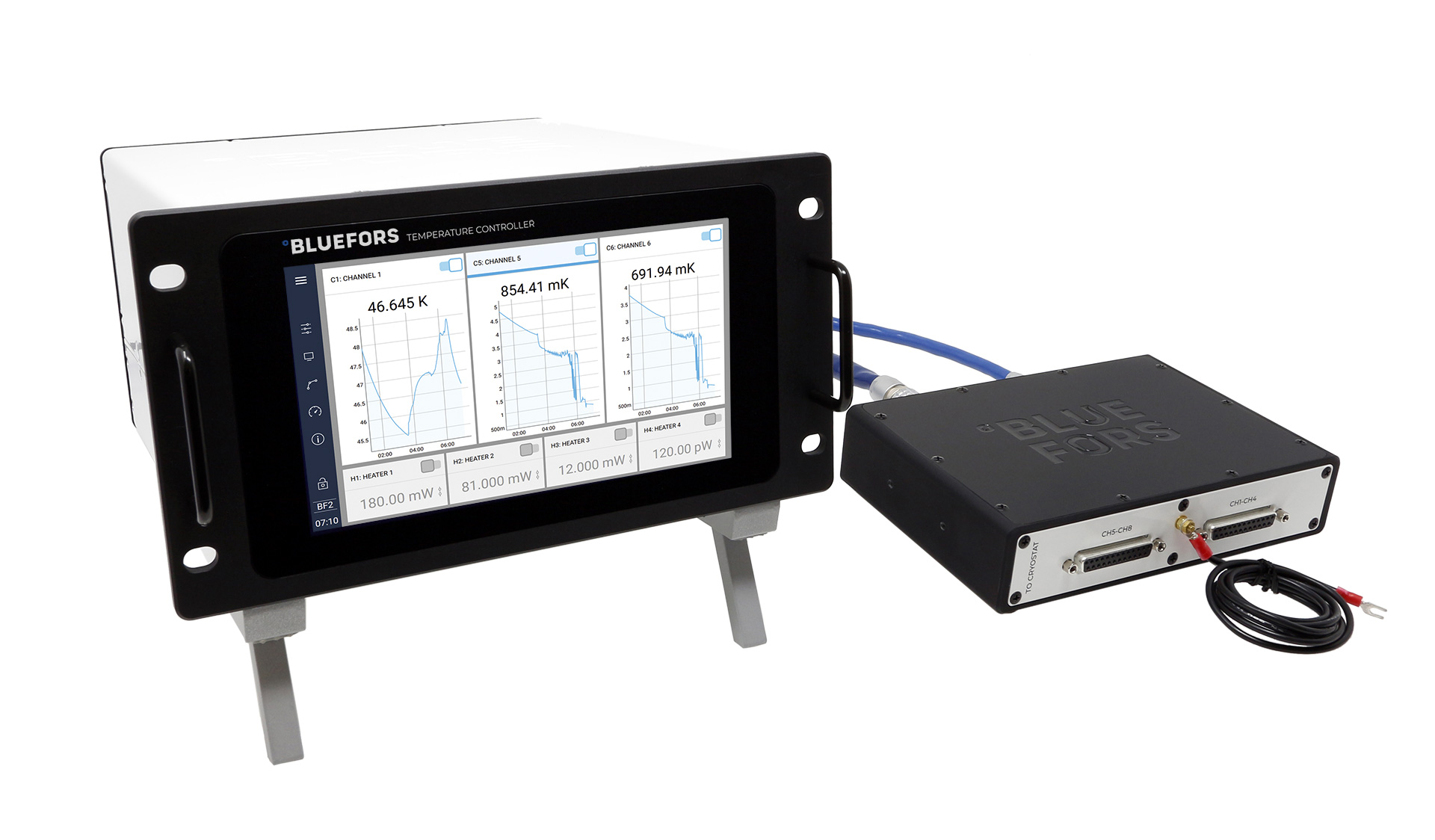 To improve the user experience of our cryogenic systems, we are introducing the Bluefors Temperature Controller. With a modern and intuitive user interface, you gain direct control and overview of the dilution refrigerator system's temperature status.
The Bluefors Temperature Controller is fully-integrated to all dilution refrigerator systems delivered from early summer 2020.
8 temperature channels
Temperature measurement below 10 mK with resistive thermometry
Current excitation amplitude range: 100 pA−10 µA
Resistance range: 0.1 Ohm−1.2 MOhm
4 heater controls
Heater power: up to 1.2 W/control
Heater modes: manual or closed-loop mode (PID-controlled from the temperature channel)
User interface
Intuitive touch screen on the device
Also available through an external web browser connected to the internal server of the device
Application programming interface (API)
Ethernet interface
Any programming language supporting REST, WebSocket, and MQTT protocols can be used
For example, Python can be used directly for writing control scripts
For any questions about the Temperature Controller, contact our sales team.