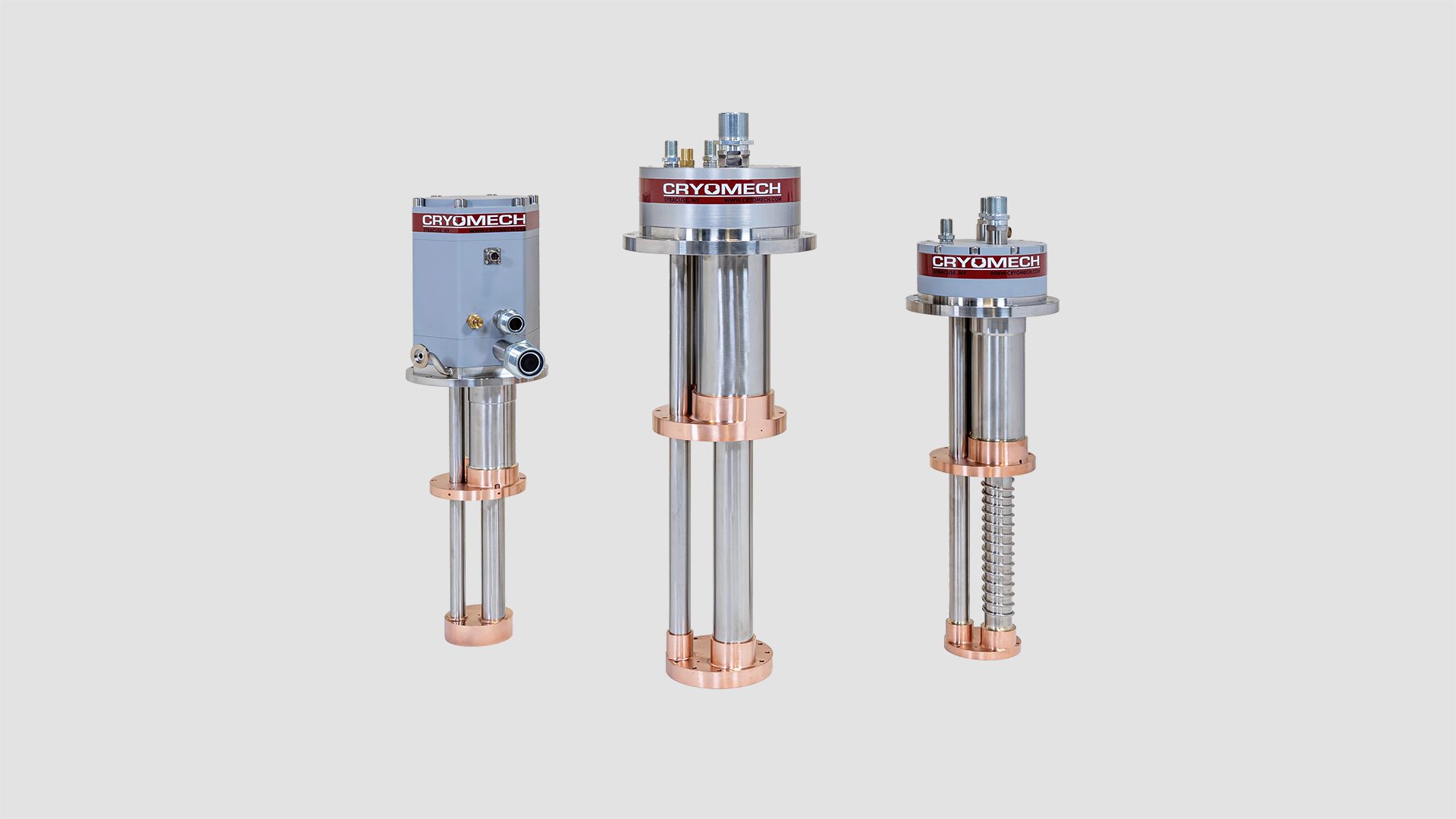 Largest Variety of Cryocoolers Available
Cryomech has a long history designing and building 'world's first' Cryocoolers. We offer the largest range of Cryocoolers available today, including the largest variety of 4K Pulse Tube Cryocoolers anywhere in the industry.
But that's only half the story…
At Cryomech, we take pride in customizing our products so you can easily integrate them into your individual applications.
We recognize that our customers are the experts in their field of research, and understand better the design needs of their devices.
Once you know your most important operating parameters, our customization experts get to work. Our motivation, alongside our fast and open design process means we provide you with the best possible product while providing the shortest lead time.
Products
---
Options
Custom Options
Scientific research often requires specialized equipment that has never been built before. We fully understand this, and are happy to build customized solutions for our customers and their unique applications.
Commonly provided customizations include:
Conflat Flanges
ISO Flanges
Gas Feed Throughs
Electrical Feed Throughs
Recondensing Heat Exchangers
Gas Pre-Cooling Tube