Story
QuantrolOx Develops Automated Qubit Control Software with the Help of Bluefors Lab
5 min read
March 30, 2023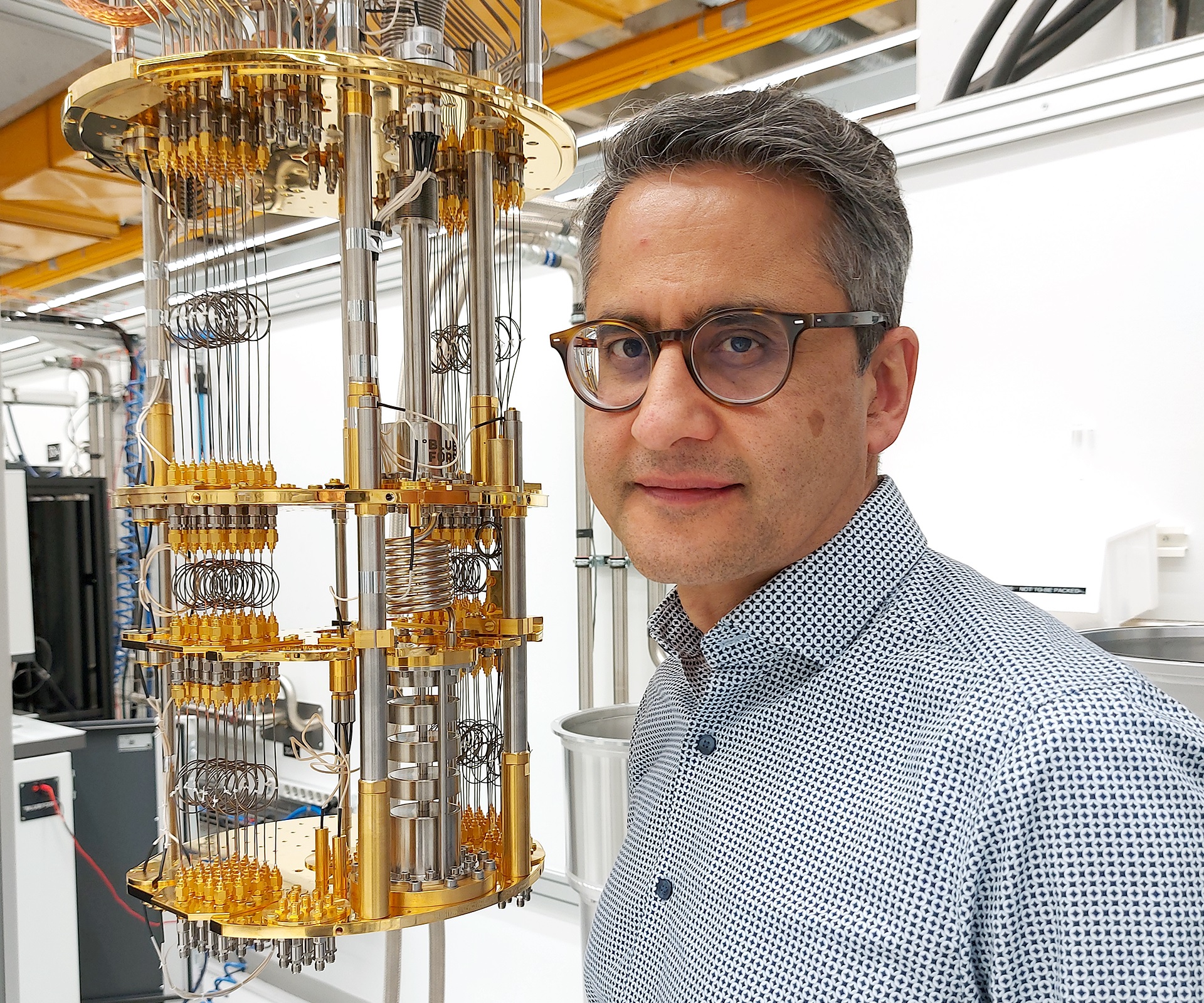 Bluefors Lab provides companies a way to perform quantum measurements, without the need to invest into a dilution refrigerator measurement system. The lab located in Delft, Netherlands offers quick and flexible access to do experiments for R&D purposes. Additionally, there is no need to have experience of operating cryogenic measurement systems, as the service includes support and consultation for experiments done there.
One of the first companies doing experiments at the Bluefors Lab has been QuantrolOx, an Anglo-Finnish company pioneering the development of automated qubit control software that brings sustained and stable gate performance to qubits. The team is led by CEO and Co-Founder Vishal Chatrath, whom we spoke with about their work, development enabled by Bluefors Lab, and the reception their software got at the American Physical Society's (APS) March Meeting 2023.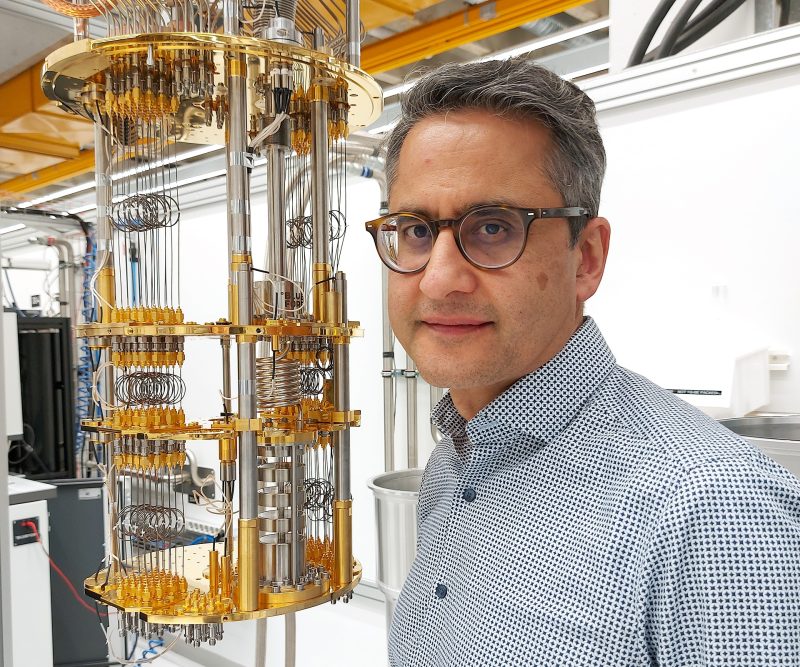 Automating Qubit Control with Software
Quantum computing is currently a rapidly developing field, with different kinds of areas to develop. Companies emerge to solve hurdles with hardware and software, innovating to bring the quantum breakthrough a bit closer. At the same time as there is rapid development, there are also multiple challenges to overcome to realize the potential of quantum computers.
We asked Vishal Chatrath, what he sees as the some of the key challenges for building useful quantum computers.
"The reliance of current control methods on frequent expert intervention to control qubits is one key challenge. This does not scale, and automation is needed. Additionally, the focus on so called hero metrics like gate fidelity and quantum volume is also something to look at, as they are insufficient in describing the usefulness of quantum computers. We need better metrics that also take into account stable and sustained qubit gate performance. Finally, the lack of well-defined open interfaces means that presently quantum computers are expensive and time-consuming to build. Conventional computing has shown that open architectures reduce costs and accelerate innovation."
QuantrolOx's solution answers the challenge of qubit control, as it automates the tuning, stabilization, and optimization of qubits, providing stable and sustained gate performance. Thereby it removes a key bottleneck in the scaling of quantum computers. QuantrolOx's software is applicable across many types of quantum technologies, however initially the company is targeting solid-state qubits where the team has already demonstrated substantial practical benefits.
"With our software, quantum scientists get a stable platform for sustained experimentation and get more out of their quantum infrastructure," Chatrath explained. "Furthermore, this enables scientists to focus on using quantum computers, rather than constantly fixing them."
Bluefors Lab Supports QuantrolOx's Product Development
QuantrolOx has been doing research and development at Bluefors Lab since December 2022. They've had experiment terms at the lab, to test their control software with actual quantum computing devices. With the Bluefors Lab this has been possible without the need to invest in the equipment themselves.
"As QuantrolOx provides end to end automation for controlling quantum computers, it is important that as part of the development process, our software is tested with actual quantum computers regularly," Chatrath said. "As a small company, QuantrolOx cannot afford to build and manage a lab with its own dedicated quantum computer and therefore Bluefors Delft Lab is an integral part of our product development process. Having a convenient and well-maintained setup at the Bluefors Lab is having measurable impact on the speed and quality of our product development."
The experiments done at the lab have included consultation and support from Bluefors. We have been responsible for handling and operating the dilution refrigerator measurement system. With the consultation provided, we have wanted to ensure that the experiments planned by QuantrolOx can be as successful as possible and make efficient use of the time at the lab.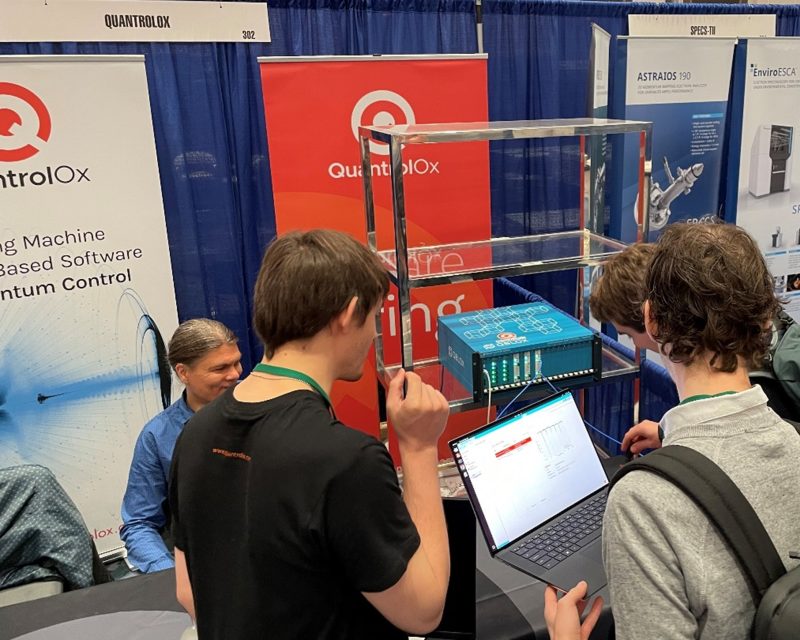 Energizing Response at the APS March Meeting 2023
Every year the APS March Meeting gathers about 12 000 physicists to present their research findings. The event also includes exhibits by companies and is an important platform for presenting new innovations in quantum computing. QuantrolOx was present at the 2023 APS March Meeting with an exhibit, where they presented Quantum Edge 1.0, their automatized qubit control software for superconducting qubits. The technology has its foundations in over 8 years of research done by the founding team at the University of Oxford.
"Quantum Edge 1.0 got a very positive reception, which was not a total surprise, as we have been working in close collaboration with quantum scientists from various labs and companies as part of our product development," Chatrath said. "As this is the first product of its kind, we want to make sure it has substantial and measurable impact for our potential customers."
In addition to its groundbreaking technology, Quantum Edge 1.0 also features an intuitive user-interface. With the UI, it aims to bring a substantial improvement to the productivity of quantum scientists, making qubit control as simple as using any other application. "Any successful product needs two elements. An excellent user interface to pull users in, and best in class performance to keep them there," Chatrath explains.
QuantrolOx also announced that they had received new funding, successfully completing a 3.5 million EUR seed round for the launch of their product. With R&D continuing successfully, they can now set their sights on the launches of their product.
"Energized by the response at APS March Meeting, we are now focused on our European and US product launches. We also look forward to presenting our software to many more quantum scientists at the SQA Conference in Munich and at the IEEE Quantum Week."
QuantrolOx will be present at the Superconducting Qubits and Algorithms (SQA) Conference from August 29–September 1 in Munich, and at the IEEE Quantum Week September 17–22 in Seattle.