Story
Bluefors X Swagelok Partnership
2 min read
September 15, 2020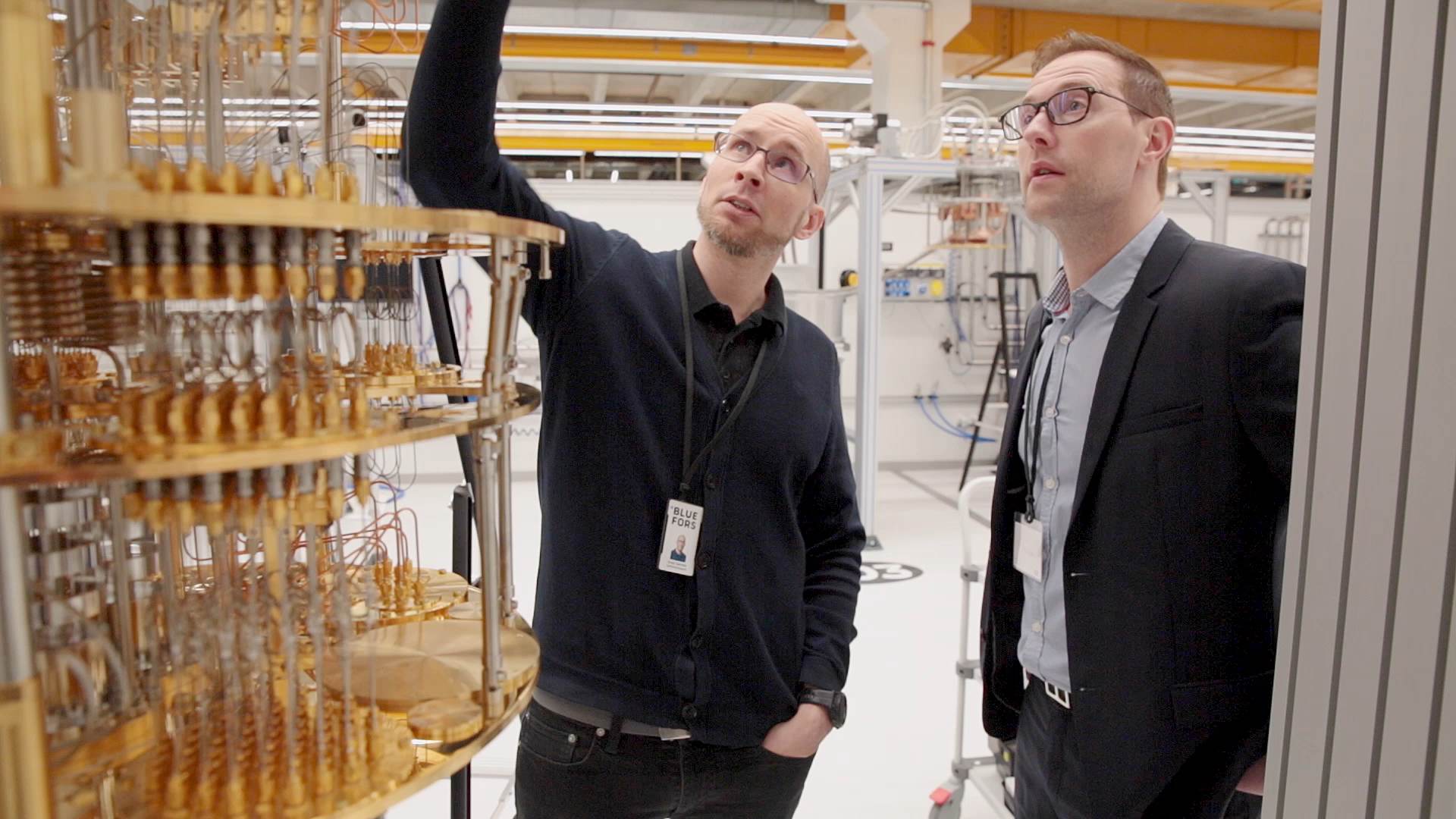 Today, we are celebrating our partnership with Swagelok® tube fittings and other Swagelok solutions. Swagelok has been our reliable supplier for many years and now it's about time to honor this partnership. Reliability and leak-free performance are critical—and therefore we use Swagelok® tube fittings and other Swagelok solutions for our dilution refrigerators' critical fluid systems. In this post we share why it is important to have leak-free tube fittings and what makes Swagelok solutions stand out from the crowd. 
To improve reliability and leak-tightness in our refrigerant fluid systems, we have standardized the use of Swagelok tube fittings. The standard fittings used in these applications require extreme leak-tightness so we decided that in the places where we have pure helium at high pressures, all components should come from Swagelok. To sustain low temperatures in our refrigerant fluid systems, our dilution refrigerators can cool an operating environment to a few millikelvins. 'For our customers, it's very important to have a reliable system,' says Pieter Vorselman co-founder and chief operating officer, in the video about Swagelok's and Bluefors' partnership, 'It can take months to tune the system at temperatures this low.'
Swagelok solutions add value to our growth and business inventory strategy.  Besides the tube fittings, Swagelok also provides support to Bluefors' engineering team and Swagelok's technical knowledge has resulted in high-pressure panels that are as small as possible, which is beneficial for efficient system design.  We rely on Swagelok's delivery.To keep up with demand, Swagelok collaborates with Bluefors to manage critical inventories. Pekka Vartiainen, managing director at Swagelok Helsinki, states that Swagelok keeps a reserved inventory for us in their own warehouse, so we do not have to keep it on-site. 
Through this successful collaboration, Swagelok has enabled us to deliver highly reliable dilution refrigerator systems to technological leaders around the globe, helping scientists to keep on cooling for progress.