Story
Join the Quantum Ecosystem Through Bluefors Lab in Delft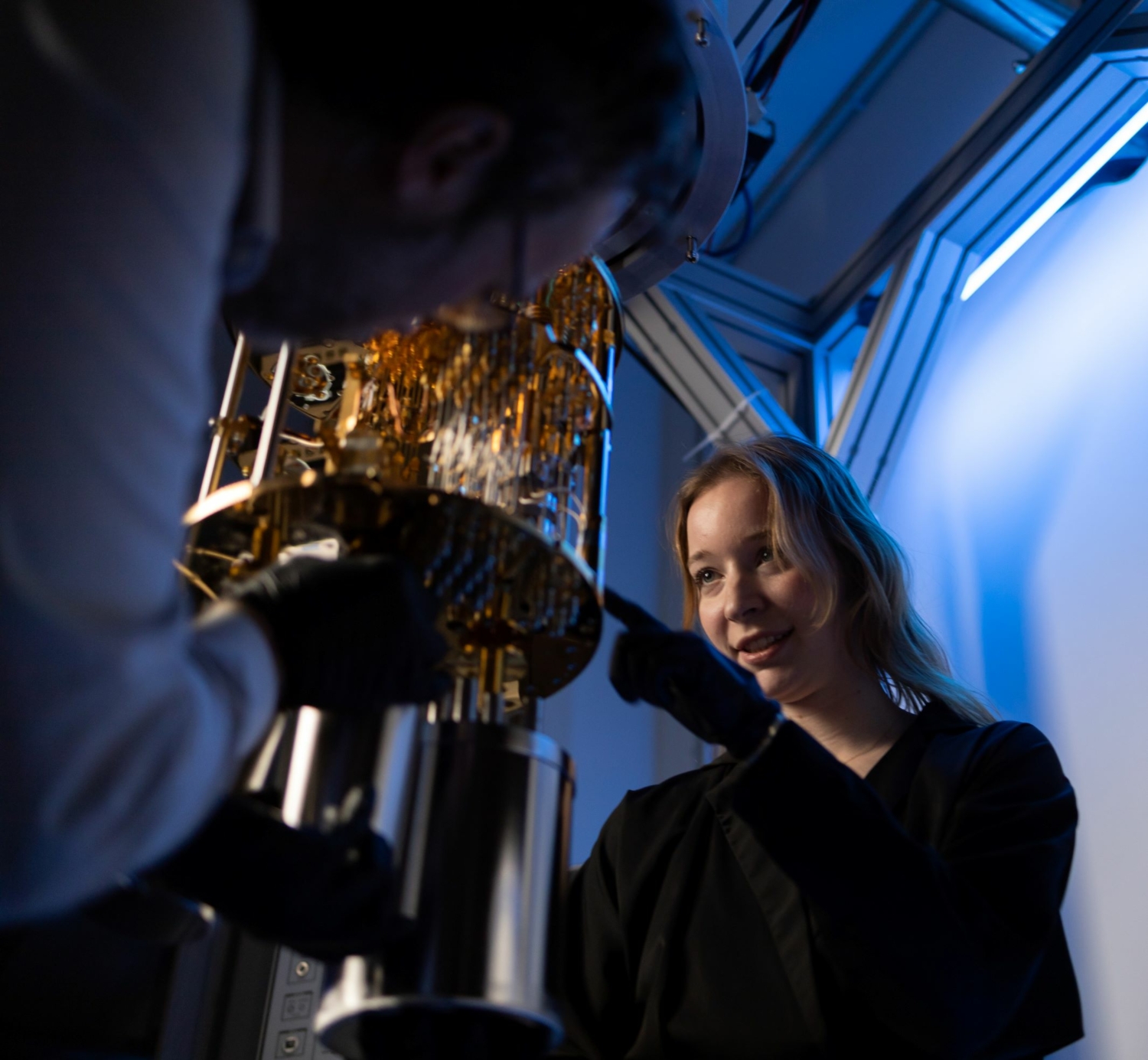 Bluefors is proud to present Bluefors Lab, offering companies in the early phases of R&D a way to perform quantum measurements, without the need to invest into a dilution refrigerator measurement system. At the lab, companies can perform experiments to prove their research and development, with the help of a leading technology partner.
The Bluefors Lab is situated in the Netherlands at Delft, which is home to the Quantum Delft ecosystem and the House of Quantum. The Lab is centrally located on the TU Delft campus.
Opening a Door into the Quantum Ecosystem
Bluefors is here to enable the quantum breakthrough and accelerate innovation in the quantum ecosystem. With the Bluefors Lab we are aiming to do this in a new way. It was created as a platform, where companies can get access to a millikelvin measurement system quickly and conveniently. This way we aim to open doors into the quantum ecosystem for new companies, enabling them to join in contributing to the development.
"We are excited to announce this new way of supporting the quantum ecosystem. With the Bluefors Lab, we are enabling even easier access to millikelvin measurement systems. The feedback from the initial users of Bluefors Lab has been encouraging and we can't wait to see what kind innovations the lab users will create in the future," said Sami Nyman, Director of Services.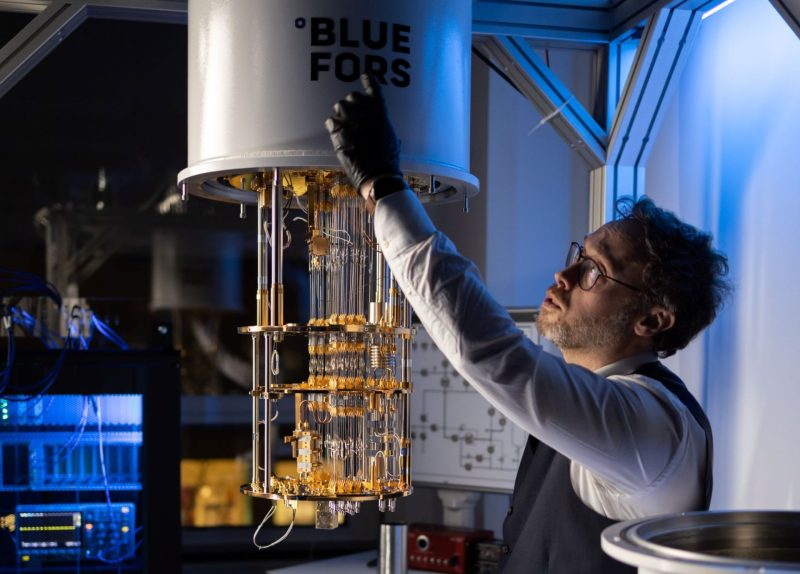 Long-Term Co-Operation to Support Your R&D
Bluefors Lab includes consultation and support for the experiments done at the lab. We don't want to just give you the keys to the lab and leave you on your own, instead we want to ensure that your experiments can be successful.
Before the experiments, we provide consultation in planning them. How they have the best chance to succeed and how can they be done as efficiently as possible. When the experiments are done, we will help you figure out how to continue and what kind of experiments could be done in the next terms. While we are here to consult you readily, we respect your intellectual property rights and provide you the privacy your experiments need.
During the experiments, Bluefors' own specialist is available on-site as support. They are also responsible for handling and operating the dilution refrigerator measurement system.
One of the first users of Bluefors Lab has been QuantrolOx, an Anglo-Finnish company pioneering the development of automated qubit control software that brings sustained and stable gate performance to qubits. Their solution automates the tuning, stabilization, and optimization of qubits, thereby removing a key bottleneck in the scaling of quantum computers. The team is led by CEO and Co-Founder Vishal Chatrath, who we spoke with about the development enabled by Bluefors Lab.
"As QuantrolOx provides end to end automation for controlling quantum computers, it is important that as part of the development process, our software is tested with actual quantum computers regularly," Chatrath said. "As a small company, QuantrolOx cannot afford to build and manage a lab with its own dedicated quantum computer and therefore Bluefors Delft Lab is an integral part of our product development process. Having a convenient and well-maintained setup at the Bluefors Lab is having measurable impact on the speed and quality of our product development."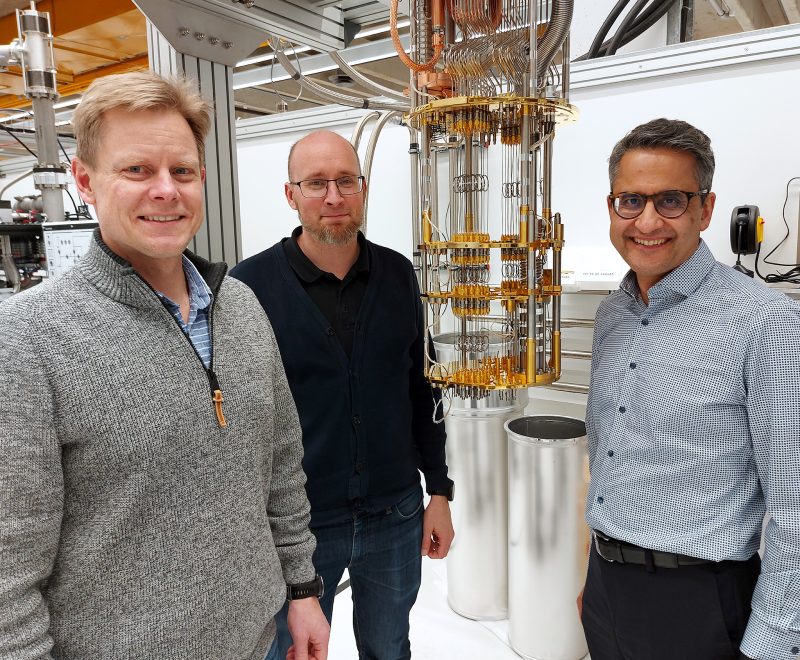 Solid Setup for Quantum Measurements
At Delft, the setup includes an LD400 Dilution Refrigerator System and an Orange Rack Quantum Research System capable of 2-qubit characterization. Based on the experimental needs, hardware can be added to the setup, or some pieces of equipment changed. These can be provided by the lab users or Bluefors can source these parts.
The LD400 provided has best-in-class heat exchangers with superior performance. The system typically provides more than 15 µW at 20 mK on the experimental flange. In addition, it has a high cooling power of ∼0.5 mW when operated at 100 mK.
The Quantum Research System was designed to include a basic suite of qubit measurement electronics to provide the needed infrastructure for quantum research and development. It can be used to test for example quantum hardware or software. Other types of experimental needs besides quantum are welcome as well.
Welcome to Delft
If your company is in the early phases of R&D and in need of a millikelvin measurement system, don't hesitate to contact us. With the Bluefors Lab, we hope to provide you a launching pad, that leads to success and enables your product to mature. Contact us to know more about the possibilities on offer.
Welcome to Delft!