Story
A shoutout for The Finnish School of Watchmaking (Kelloseppäkoulu)
5 min read
December 10, 2020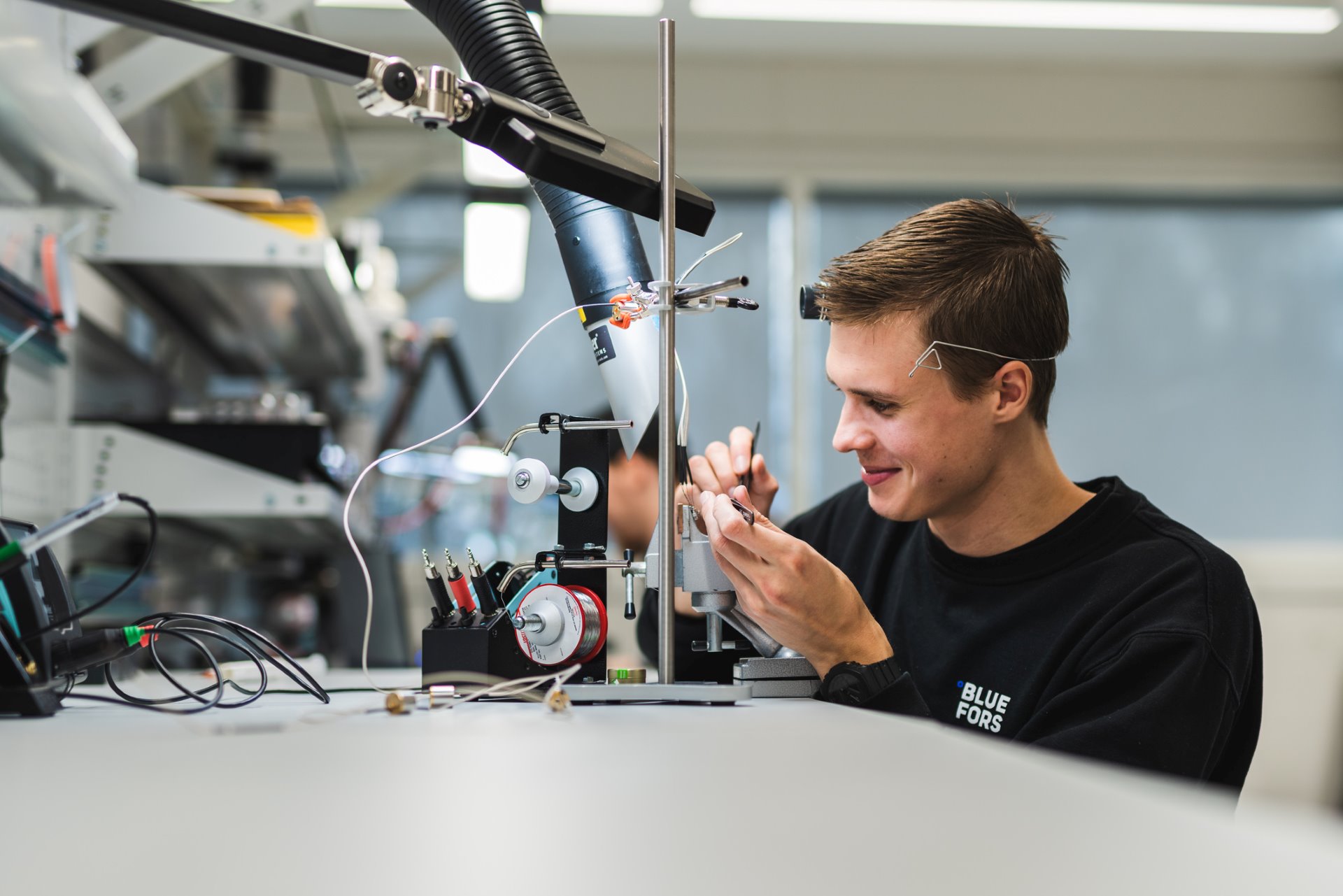 The Finnish School of Watchmaking (in Finnish Kelloseppäkoulu) is a unique school with high standards. This is reflected in the level of competence of the employees graduated from the school. As stated in YLE's recent article (in Finnish) about the school, we learned that The Finnish School of Watchmaking is currently at stake. In this blog post we are gathering thoughts from our Bluefors alumni of the school, about how the schools' education has helped them in their work and why we think it is important to keep on supporting the school.
At Bluefors, the role of watchmakers and micro-mechanics comprise design, testing, and phases in production, which are a crucial part in our production process. When the staff are proud of their work, the quality will follow.
Bluefors has been cooperating with the Finnish School of Watchmaking for many years. Micro-mechanics add up to the uniqueness of the products and adds value to the competitive advantage of Bluefors complex and highly demanded products. We are pleased to have extremely skillful alumni of the School of Watchmaking as our fellow colleagues. They have a valuable input in responding to the fast pace economic growth and to provide high quality standard products to our customers. We are proud to produce and develop our products in Finland and thus contribute to the growth of the domestic economy.
The Finnish School of Watchmaking supports our daily work at Bluefors
The education of the School of Watchmaking has provided our staff excellent hands-on education in hi-mech. "The education gave me tools to work with machinery and to be skillful with tools" says Anton Ahlroos, Technician at Bluefors. His fellow Technician Arttu Peltonen adds "the attention to detail and the ability to take pride in my responsibilities".
The watchmaker and micro-mechanic education also make sure that designs are applied in a complex practice. "I'm able to design and machine parts independently. I have an idea of what my colleagues are also able to do because we have the same education. We got the same mindset." says Timo Karjalainen, CNC Machinist at Bluefors.
From the Bluefors perspective, The Finnish School of Watchmaking has not only added value to our production and economic growth, but it also enlightens our daily work and team spirit. Working in a positive and motivating environment together with people with a similar mindset is crucial for a good and successful work experience. "One big thing is that we all know each other. We know what people can do after graduating from college and how we can approve our working skills. The school gave me good foundation in knowledge of materials, mechanics, machining, and cooperation. In addition, I got good friends and co-workers! I can see that people are really motivated.", says Ville Hänninen, Head of Workshop.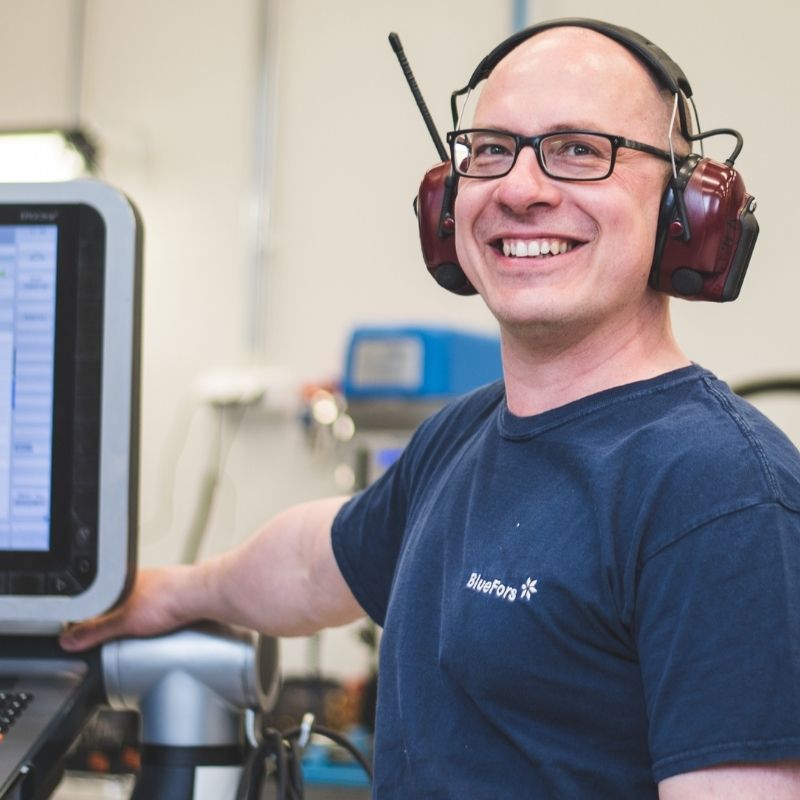 The importance of maintaining The Finnish School of Watchmaking
If we would imagine the Bluefors future without The Finnish School of Watchmaking (Kelloseppäkoulu) it would mean for us to restructure our resources. We have really high standards for our products, so we know that The Finnish School of Watchmaking is a great place to recruit workers with great work attitudes. Working at Bluefors offer an opportunity to learn more and further your skills after graduation. "So, after a couple of years of being employed at Bluefors, we have multipotential workers.", says Ville Hänninen. Timo Karjalainen points out that "If we lose this school, the nearest place to get the same sort of an education is in Sweden, Germany or Switzerland."
From business point of view, The Finnish School of Watchmaking supports businesses in the hi-mech field to keep the research and development going by educating skillful and creative individuals to the job market.
The school provides unique and local education. If the funding of the Finnish School of Watchmaking is secured, it means hi-mech ecosystems in Finland and Europe are being invested in at the same time.
The Ministry of Economic Affairs and Employment of Finland states on their website that "Innovation plays an important role as an engine for renewal and productivity. The Finnish innovation policy aims to create an environment that encourages enterprises to bold innovation, renewal and international growth. Education and skills are the foundation for innovation. The aim of innovation policy is that new information generated by human inventiveness is used and deployed in all areas of society. Development of traditional technologies and a broad range of non-technological skills are used as instruments for economic growth and wellbeing."
We value these words and we value the future, but the countdown of The Finish School of Watchmaking has started.
We appreciate if you share this post to raise awareness, though, instead of expressing your lack of contentment, why don't you share your business/legal/expertise and support the principal Tiina Parikka, Principal of The Finnish School of Watchmaking directly to save the school? Thank you.