News Article
Bluefors Launches Total System Care and Bluefors Lab Services
Bluefors, the leader in cryogenic measurement systems, is launching Total System Care and Bluefors Lab services.
Total System Care is a service where Bluefors provides the core maintenance of cryogenic measurement systems for the customer. Customers with care services will receive effective planned maintenance for their systems and quick service visit response times, to maximize the cool seconds they have at their disposal.
Bluefors Lab is a service for early phase R&D companies giving them quick, convenient, and secure access to a quantum measurement system. In the lab, companies can work with a leading technology partner, do successful experiments proving their work, and become a part of the global quantum ecosystem.
Take the Best to the Max – Every Cool Second Counts
Bluefors is here to enable the quantum technology breakthrough. To support that, we want to ensure that the users of our systems have every cool second needed available to them, and that our systems perform at the highest performance level possible. Total System Care is designed to provide our customers this, without users needing to spend time maintaining the systems themselves.
"As a former ultra-low temperature researcher, I know how vital it is to have a system that is reliably cool. Every cool second counts and I'm proud that we can now provide our users with maximal up time," said CEO Rob Blauuwgeers.
The service is launched with two different flexible service levels, with one focusing on planned maintenance and the other providing quick on-call service in addition. Learn more about Total System Care here.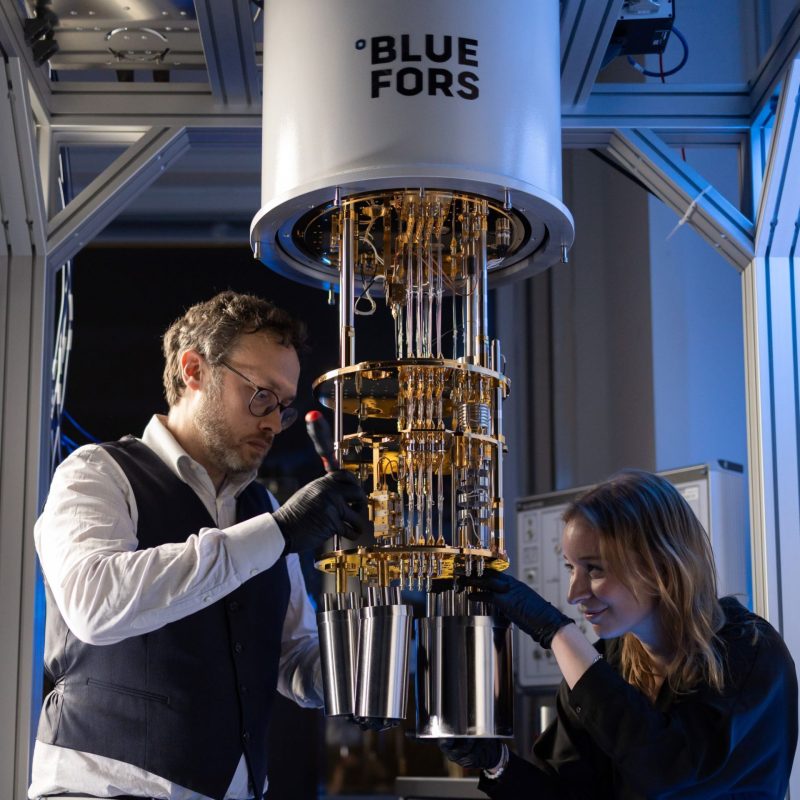 Bluefors Lab Enables New Access into the Quantum Ecosystem
With the Bluefors Lab, located in Delft, Netherlands, we want to support the quantum ecosystem by enabling companies to succeed with their R&D and join in contributing to the development. The service gives companies in the early phases of R&D access to a millikelvin measurement system. The lab can be used to test quantum hardware, software, or other applications.
"We are excited to open our Delft lab to the community and provide a platform for companies to launch their success stories. With the lab, we can support innovation in a completely new way, offering companies access to our systems at an earlier stage of development than previously. We look forward to working together with new companies driving the quantum ecosystem forward," said Anssi Salmela, Chief Technical Operations Officer.
Experiments done in the lab are consulted and supported by Bluefors, to ensure their success. Bluefors helps with the planning of the experiments, providing consultation through multiple series of experiments. The laboratory's staff supports customers during their experiments and is responsible for operating the cryogenic measurement system. Learn more about Bluefors Lab here.
Contact our Sales Engineers or meet us at APS March Meeting, to hear more about our services.