News Article
Introducing PT450 Pulse Tube Cryocooler and CP3000-series Helium Compressor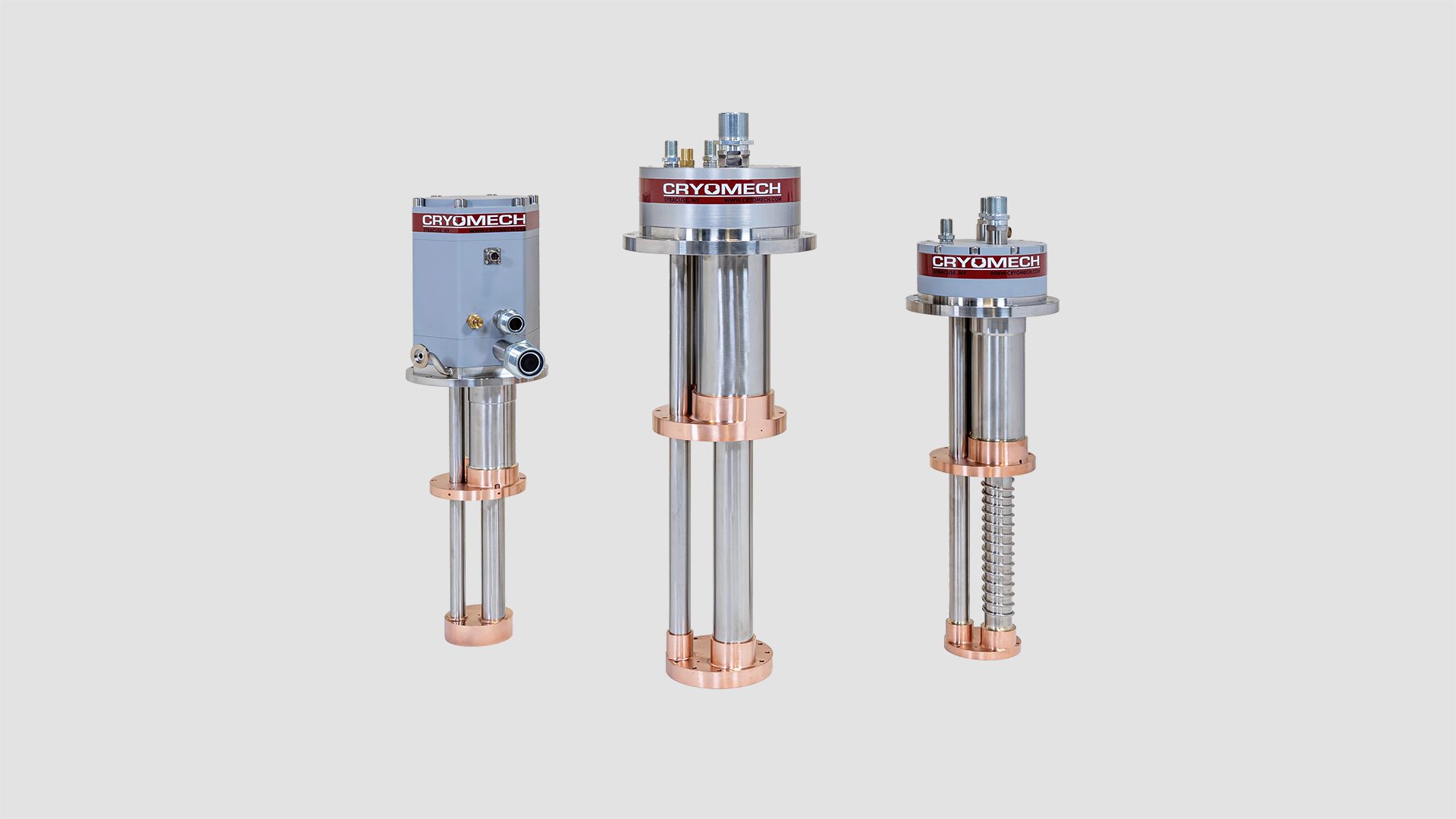 Cryomech PT450 Pulse Tube Cryocooler and CP3000-Series Helium Compressor were introduced at the American Physical Society (APS) March 2023 Meeting. This industry leading combination delivers 5.0 W heat lift at 4.2 K, enabling the next level of development in ultra-low temperature applications.
"We are extremely proud to add the PT450 to our existing line of innovative products. This impressive development is a testament to our unwavering commitment of listening to and partnering with our customers. Our R&D scientists and engineers have laid the groundwork to continually scale to the next level of pulse tube technology," said President Rich Dausman.
The PT450 Cryocooler will enable not only applications in quantum technology, but also new cryogenic technology applications that were previously impractical. We are excited to announce the PT450 cryocooler with the confidence that the research community and industry will respond to the availability of this technology; thus, creating critical progress that will carry scientific advancements further.
Quantum technology, in particular the superconducting qubit modality, has become an emerging technology race due to the many important potential use cases. The demand for higher powered dilution refrigerators used to cool superconducting qubits has increased accordingly. This rapidly growing demand includes balancing the high heat lift needed and the ultra-low vibration required to achieve fast cooldown time. Cryomech Pulse Tube Cryocoolers uniquely meet these challenging demands. Thus, they have become the primary choice when designing dilution refrigerators.
"We are enthusiastic as the PT450 Cryocooler will also power our key product lines, such as our Helium Management Systems and our custom cryostats. The applications that both the new pulse tube and compressor can create are limitless," explained Business Development Manager Arifin Budihardjo.