Webinar
Quantum Measurements as a Service
By Arttu Huikuri, Jelena Trbovic, Bilal Kalyoncu and Amber Van Hauwermeiren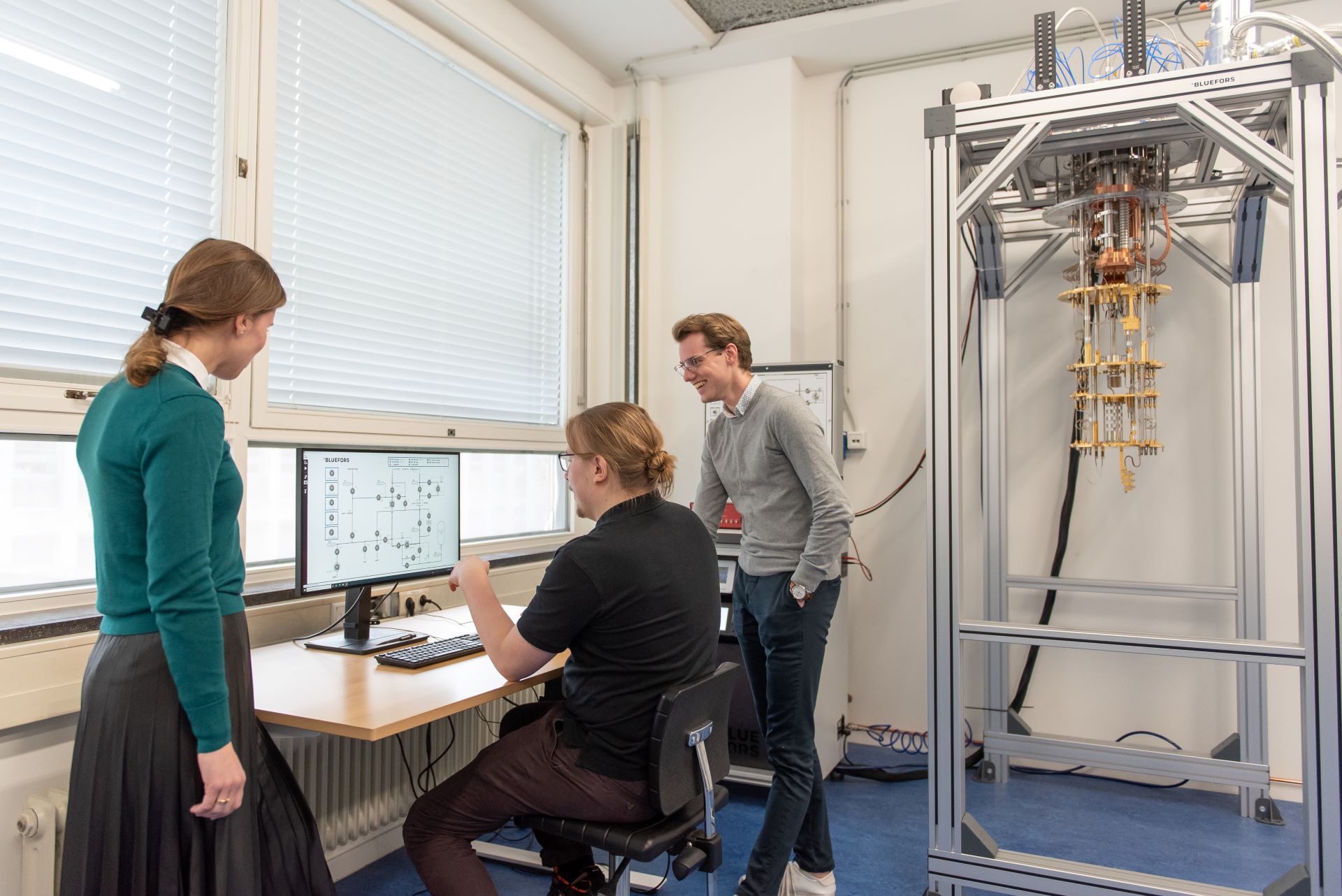 Event details:
Date & time
Location
Category
Bluefors Lab provides easy and convenient access to a cryogenic measurement system for testing quantum hardware and software. Through the service, startups, research groups, and other organizations get to prove their work without the need to invest in a complete system.
Watch our webinar "Quantum Measurements as a Service" to learn more about the service-based model of doing quantum R&D. Technical Service Manager Arttu Huikuri from Bluefors presents the service model and the Bluefors Lab in Delft.
In the webinar, you'll also hear from QuantrolOx who have been using the lab to develop their Quantum Edge software. Quantum Edge automates the tuning and optimization of superconducting quantum computers. Jelena Trbovic, Director of Business Development at QuantrolOx, presents their solution and experiences at the lab.
The control electronics stack offered at Bluefors Lab in Delft is the Orange Rack by Orange Quantum Systems. Co-founder & Branding Lead Amber Van Hauwermeiren presents their solutions and role in the quantum ecosystem in the webinar. 
The control electronics in our lab in Delft include the Qblox Cluster and an SPI rack. Qblox is a leading provider of scalable and modular quantum control electronics to enable scientists to lead the quantum race. Lead Quantum Application Scientist Bilal Kalyoncu from Qblox presents their solutions at the webinar.
The webinar features a Q&A session after the main presentation.