Webinar
Creating the Blueprint for a Converged HPC-QC Infrastructure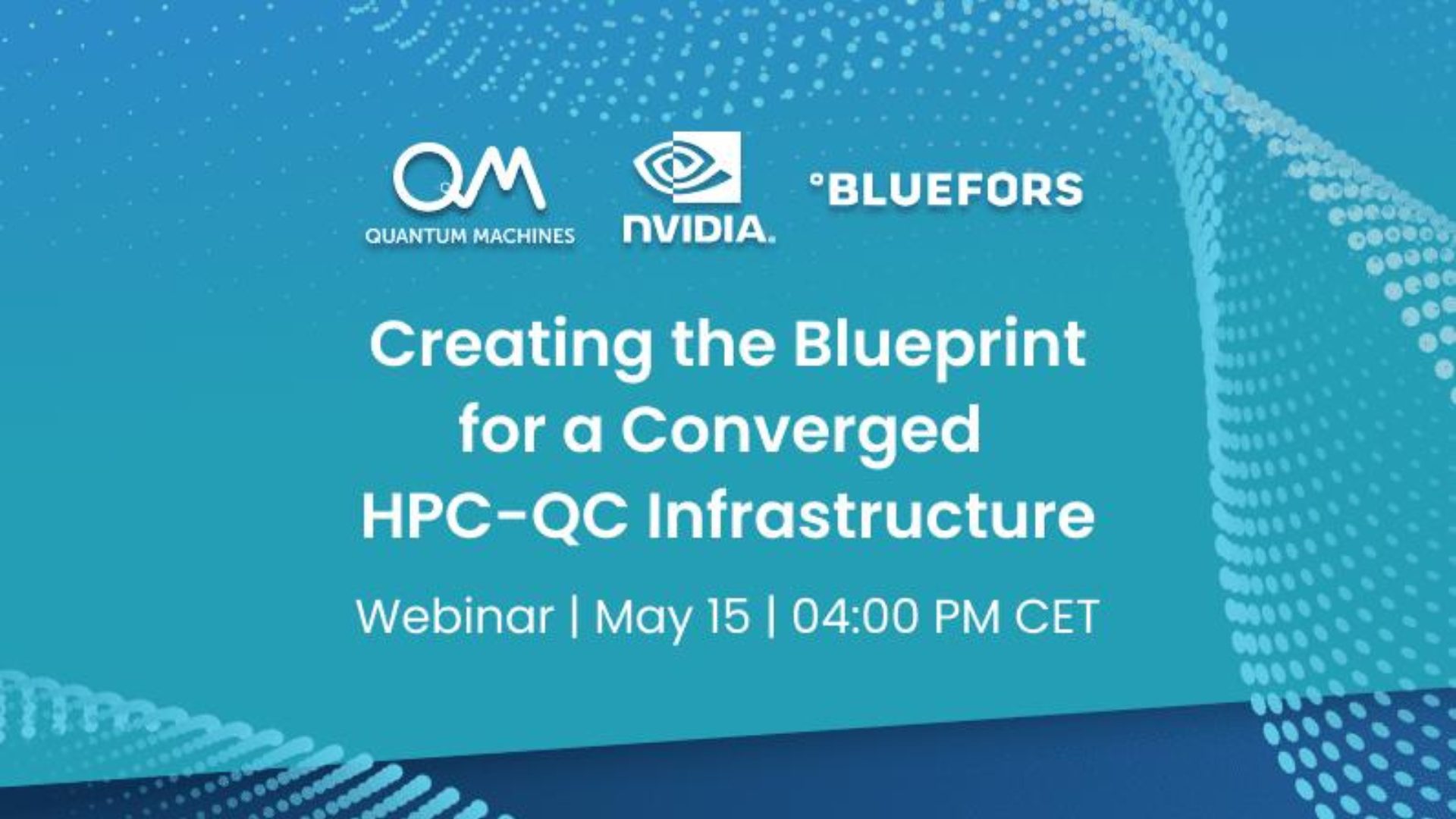 Event details:
Date & time
Location
Category
Cryogenic Measurement Systems

High Performance Computing
Quantum computing is poised to revolutionize the world of high-performance computing (HPC) by delivering exponential processing power. In our webinar, "Creating the Blueprint for a Converged HPC-QC Infrastructure," we explore the essential milestones on the road to integrating High-Performance Computing with Quantum Computing.
Presenters of the webinar include Sam Stanwyck, Senior Product Manager for Quantum Computing Software at NVIDIA, Dr. David Gunnarsson, Chief Technology Officer at Bluefors, and Dr. Yonatan Cohen, Co-founder and Chief Technology Officer at Quantum Machines.
Join our team of expert speakers as they delve into the details of the subject and provide their valuable insights on key aspects including:
Looking at the big picture: Why Quantum Computing is crucial for HPC
Understanding of the fundamental principles behind quantum computing
Building a converged HPC-QC infrastructure, starting at the Control layer
Open vs. closed system architectures
This webinar has been presented on May 15, 2023 by Quantum Machines.
Watch Other Webinars
---
Upcoming Live Webinars
On-Demand Webinars